Yorkshire Day
Yorkshire Day is proudly observed by the people of Yorkshire each year, celebrating all things special about the UK's largest county. Celebrations take place throughout the county, but each year a different town is chosen to be the host and focal point of Yorkshire Day festivities.
This year the town of Keighley has been selected to host the return of Yorkshire Day celebrations, after being cancelled for the past two years due to the pandemic. The event will take place on both Sunday 31st of July and Monday 1st of August in Keighley and will include parades, food and drink, a market, and plenty of activities for everyone.
Like each year, all of Yorkshire's mayors and civic dignitaries will gather, dressed in ceremonial regalia for the parade through the streets. A crucial aspect of the day is the reading of the Declaration of Integrity, where it is read four times by the Yorkshire Ridings Society: once within the City of York and once in each of the three Ridings, which can be reached through different gateways along the ancient walls. The Declaration of Integrity is a statement of allegiance to the county of Yorkshire that many locals also recite.
History of Yorkshire Day
Yorkshire Day primarily originated as a military holiday, but also has ties to the abolition of slavery in the British Empire, and the local government reorganisation of 1974.
Minden Day is celebrated on the 1st of August by several military regiments, of which the Light Infantry is one. It commemorates the Battle of Minden that occurred in 1759 and the presence and participation of Yorkshire soldiers. Whilst the British infantry was advancing, soldiers picked wild roses that grew in gardens and hedgerows they passed and wore them in their coats. Current military regiments wear roses in their caps, most wearing red and yellow roses, however the Light Infantry, now part of The Rifles, wear Yorkshire white roses.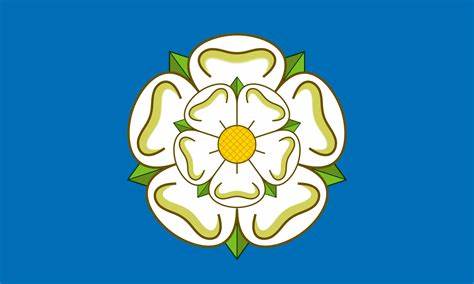 The 1st of August is also the date on which the Slavery Abolition Act came into force in 1834, after years of tireless campaigning from William Wilberforce, a Yorkshireman. Wilberforce died just a few days after it was announced the act had been passed in Parliament.
The first celebrations of Yorkshire Day were held in 1975 as a reaction against the local government reorganisation of 1974 which led people to believe the boundaries of the county were to be altered. They never were, simply a few administrative changes were made but the day came around as an expression of pride towards Yorkshire and has continued ever since.