What Makes A Good Company Culture
What is company culture?
Culture is the work environment you provide for employees, consisting of the values, beliefs, attitudes, interests, and behaviours of the company. Constantly changing and evolving with the addition of new employees, work culture influences how people work together. The founder, senior staff and management have perhaps the most impact on company culture due to their roles in the business.
The value of a good company culture has been increasing in recent years, perhaps due to the seemingly different priorities of this generation. Some people will take a pay cut, or accept a lower paying job, in favour of a superior company culture.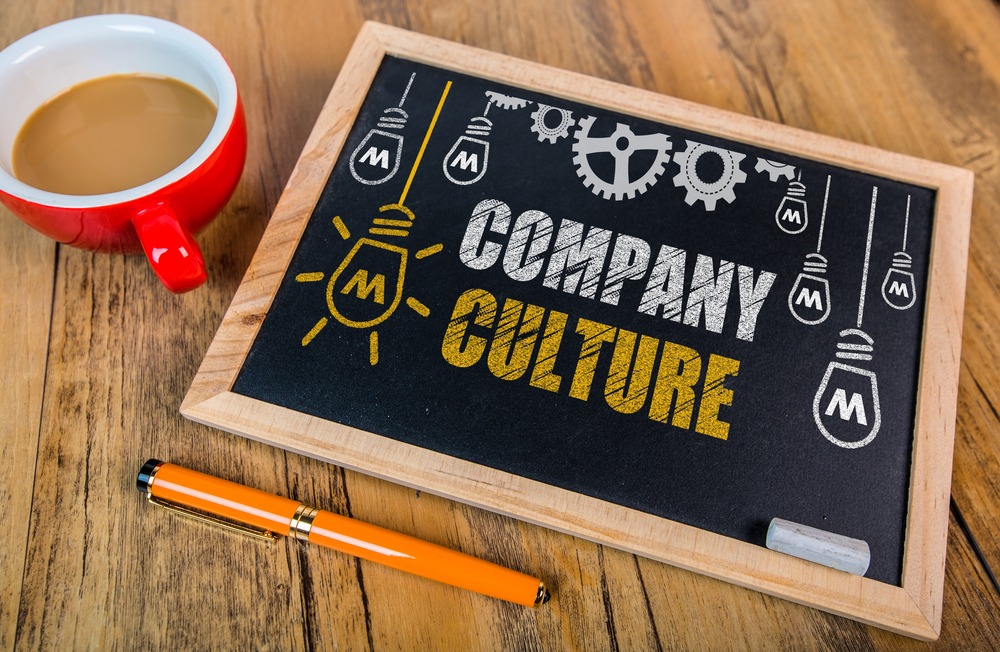 What makes a good company culture?
Transparency
Being honest and upfront about things that go on in the work environment develops trust throughout the company. A sense of teamwork is generated by celebrating wins together and working through down points together. Secrets and lack of communication create uncertainty and insecurity in the workplace as well as a lack of trust between employees and senior management.
Investing in your people
You invest in your business when you invest in your employees. Personal growth and development ensures employees are constantly learning and growing and continuously performing well in their job roles. Doing things in your employees best interests generates a positive culture alongside loyalty and genuine appreciation and empowerment.
Getting to know your employees
Taking time to get to know people outside of work and understanding their motivations and passions helps to build a better environment in work. Creating genuine friendships alongside professional relationships is important, people work better together if they get along.
Good company values
Positive company values that employees from all levels of seniority work by, make for a good company culture. Knowing what is important and valued in your work environment ensures all employees have a standard to follow and maintain. This contributes to an atmosphere of inclusion and community.
A comfortable workspace
Having a comfortable environment for employees to work in can impact office morale. Offering perks and amenities that employees value provides a more positive workspace and emphasises the importance of employees' comfort.
Employee recognition and celebration of achievements
When employees feel valued and celebrated, they in turn want to constantly improve and continue to achieve. It also helps generate a positive atmosphere between colleagues when celebrating each other's talent and achievements. Creating an atmosphere of pride within a company has significant rewards for employees and the business as a whole.
Opportunities for career development
Professional growth alongside opportunities for learning and promotion are closely linked to job satisfaction. Companies that support their employees' desires to advance in their role show commitment and appreciation towards them which in turn fosters a sense of community.
What do employees value most?
Recruiting and retaining quality employees is becoming increasingly difficult. Businesses have to offer desirable benefits to attract potential candidates however there are many factors that are taken into consideration when job seeking. Everyone will have different priorities however the most common things employees value in the workplace don't change too much:
Competitive salary
It goes without saying that competitive salaries are a hugely valued benefit of a role. Financial security can understandably be a big motivator for many people. Employers who pay a wage that's better than average are more likely to attract candidates and employees may feel more valued if they get paid well.
Flexible working
Having a good work life balance is a priority for many people so the option of flexible hours and hybrid working is always appreciated and looked upon favourably. The pandemic has proved that many job roles can be performed well, if not better, from home. Flexible working allows those with commitments, children, or pets to balance work alongside their personal life. It also indicates a mutual level of trust and appreciation between an employer and employee.
Benefits/perks
Good benefits and perks are valued by everyone. Of course, everyone will have different priorities but overall, a comprehensive benefits and perks package is appreciated. These can include things such as discounts, casual dress code, and insurance, to name a few.
Employee appreciation/recognition
Being recognised for your contribution and hard work is always nice. Whether its verbal praise, extra perks, promotions, or a bonus, employees value appreciation from managers. Employee appreciation contributes to a sense of community and positive company culture which many people value. Not receiving any acknowledgement can lead to unhappiness and a desire to find another role.
Opportunity to advance in the workplace
Constantly learning and having opportunities for career advancement in the workplace is valued by employees. Often, people don't want to be stuck in a dead-end job and would like to develop and progress throughout their career. The opportunity to progress also gives employees an element of job security. Internal promotions show recognition of hardworking employees and increase company loyalty and employee retention.
Work atmosphere
A strong team and positive relationships between co-workers are always valued by employees. Working in a toxic environment is neither enjoyable nor productive. Creating genuine friendships at work improves teamwork and levels of support between colleagues which makes for a great company culture.
Good leadership
Poor management is a leading factor in why people leave their jobs. A bad manager can demoralise the most dedicated employees. Good leadership is extremely valuable to people, a positive relationship with a manager makes a job role better, easier, and more enjoyable. Nowadays it's more common for employees to put their health and wellbeing first and find a new job if the management style is affecting them negatively.
A good company culture can make or break a job role. The importance of the work environment often used to be understated however nowadays job seekers are being more mindful than ever about company culture. Seeing as we spend a high proportion of our time either at work, thinking about work, or even socialising with people from work, the value of good company culture is crucial.