International Women's Day
The History & Significance of International Women's Day
The origins of International Women's Day dates back to the 8th of March (28th of February in the Gregorian calendar) 1909 in New York. Theresa Malkiel of The Socialist Party of America declared the day America's National Women's Day and it wasn't long before other countries became involved.
Delegates of the Socialist International met in Denmark the year after. Luise Zietz and Clara Zetkin proposed the idea of a day commemorating the promotion of women's rights worldwide, thus International Women's Day was approved. The first International Women's Day was held on the 19th of March 1911 with over a million people celebrating in Austria, Switzerland, Denmark, and Germany.
Shortly after the first International Women's Day was held, 146 women, mostly immigrants, were killed in the Triangle Shirtwaist Factory Fire. This led to changes in industrial working conditions and earlier celebrations of International Women's Day being focused around and connected to working women's rights.
International Women's Day was recognised in Russia for the first time in 1913. In 1917, women went on strike for 'Bread and Peace', demanding an end to Tsarism, WWI, and the food shortage in Russia. Although they were ordered back to work the next day, workers walked out which led to mass strikes, the start of the second Russian Revolution and the abdication of Nicholas II shortly after. This resulted in Russian women being granted the right to vote and International Women's Day was declared a non-working holiday.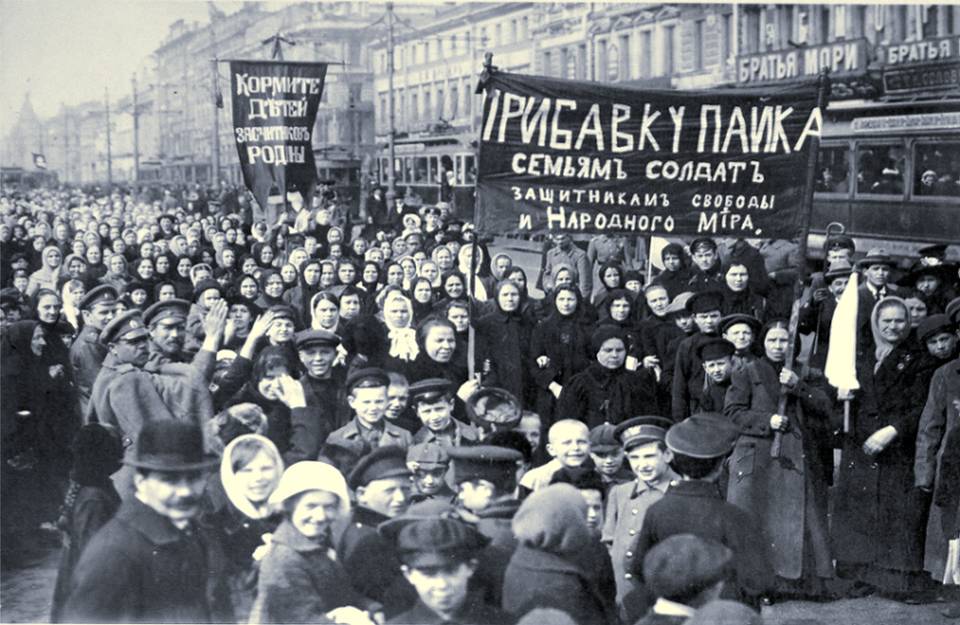 Chinese communists began acknowledging International Women's Day in 1922 and after the People's Republic of China was founded the 8th of March was declared a half day of work for women in China in 1949.
The day remained a mainly communist and European celebration until 1967 when it re-emerged as a day of activism after being taken up by second-wave feminists. They began calling for equal pay, equal economic opportunity, subsidised childcare, reproductive rights, and the prevention of violence against women. The United Nations began celebrating International Women's Day in 1975 and pronounced the year as International Women's Year.
In 1977, the United Nations invited member states to announce March 8th as an official UN holiday for women's rights. Since then, it has been celebrated annually with each year being assigned a theme to focus on. 2011 saw the 100-year anniversary and more attention and celebration around International Women's Day.
The Women of Morgan King
Here at Morgan King, we have influential women at all levels throughout the business, from director to apprentice. We pride ourselves on having a culture of equality and inclusion where women have equal opportunities and are of equal value.
Lucy
Lucy is one of our Associate Directors who has been with us since 2019. Achieving a great amount in a short time, she started as Lead Consultant, was promoted to Head of Environmental and then to Associate Director in 2021. As an Associate Director, Lucy has a range of responsibilities within the business and manages our Environmental desk which is our largest division. Aside from her job role, Lucy is a prominent character within the office and her personality shines out. She brings an energy to our work environment that is seen in few others and her passion and motivation are second to none. Lucy is a constant source of encouragement and positivity to everyone; Morgan King is lucky to have her!
Michelle
Michelle has been in recruitment for over 25 years and has brought her extensive knowledge and experience to her position at Morgan King. As our Head of Learning and Development, Michelle works closely with, and gets to know, everyone in the office. She onboards new starters and ensures a smooth transition into the workplace for them, a crucial part of her role here. Alongside her job title, she is also a Wellbeing Champion, meaning she offers support and takes a prominent role in looking after the wellbeing of our employees which she does so extremely well. She has added great value to our company and is a much-loved presence around the office, we are much better off with her here!
Charlotte
Charlotte is a Senior Recruitment Consultant at Morgan King Environmental and throughout her time here has gone from strength to strength. She was also nominated to be a Wellbeing Champion, which is a testament to her character and likeability throughout the office.
"Charlotte is an extremely tenacious recruiter and all round individual. She's mature in her approach to work and life considering she is in her early 20's and has massively excelled in her short time at Morgan King. She has been with the company for a year but in that time, she has grown a small team and been promoted to Senior Consultant. Charlotte has pushed the Asbestos Consultancy desk forward massively, building long term, trusting relationships with both Clients and Candidates alike. She has also grown the Consultancy Division to cover: Asbestos Consultancy, Building Surveying and Health & Safety. Working with Charlotte has been a breeze – she's organised, optimistic and highly motivated to get the job done to a consistently high standard and just an all-round lovely girl." – Lucy
Isobel
Izzy joined Morgan King Construction as an Apprentice Resourcer and immediately fit right in. Like Michelle and Charlotte, Izzy was nominated to be a Wellbeing Champion. She possesses drive and determination, and her positive energy has a ripple effect throughout the office.
"Isobel is one of our newest apprentices who has made a very big impression within the business. With no previous experience, she dived straight into the world of recruitment, an obvious natural. With her tenacious attitude and enthusiasm to learn, she is a great example of the best of the next generation and has been an excellent addition to Morgan King." – Gemma