Craggs Energy Partnership
Craggs Energy was established in September 2011 by Ralph Thornber, his wife June, and their daughter and son-in-law Heidi and Chris Bingham. Celebrating their 10th anniversary last year, they have grown exponentially from just three staff members and one Land Rover, to thirty-seven employees and three delivery depots across Yorkshire and the North West.
Craggs Energy supply Kerosene (Heating Oil), Gas Oil (Red Diesel), DERV (White Diesel) and a wide range of Industrial Fuels and Lubricants to homes, farms, businesses and public sector customers throughout the UK via three delivery depots spread across the North West and Yorkshire and their national partner network.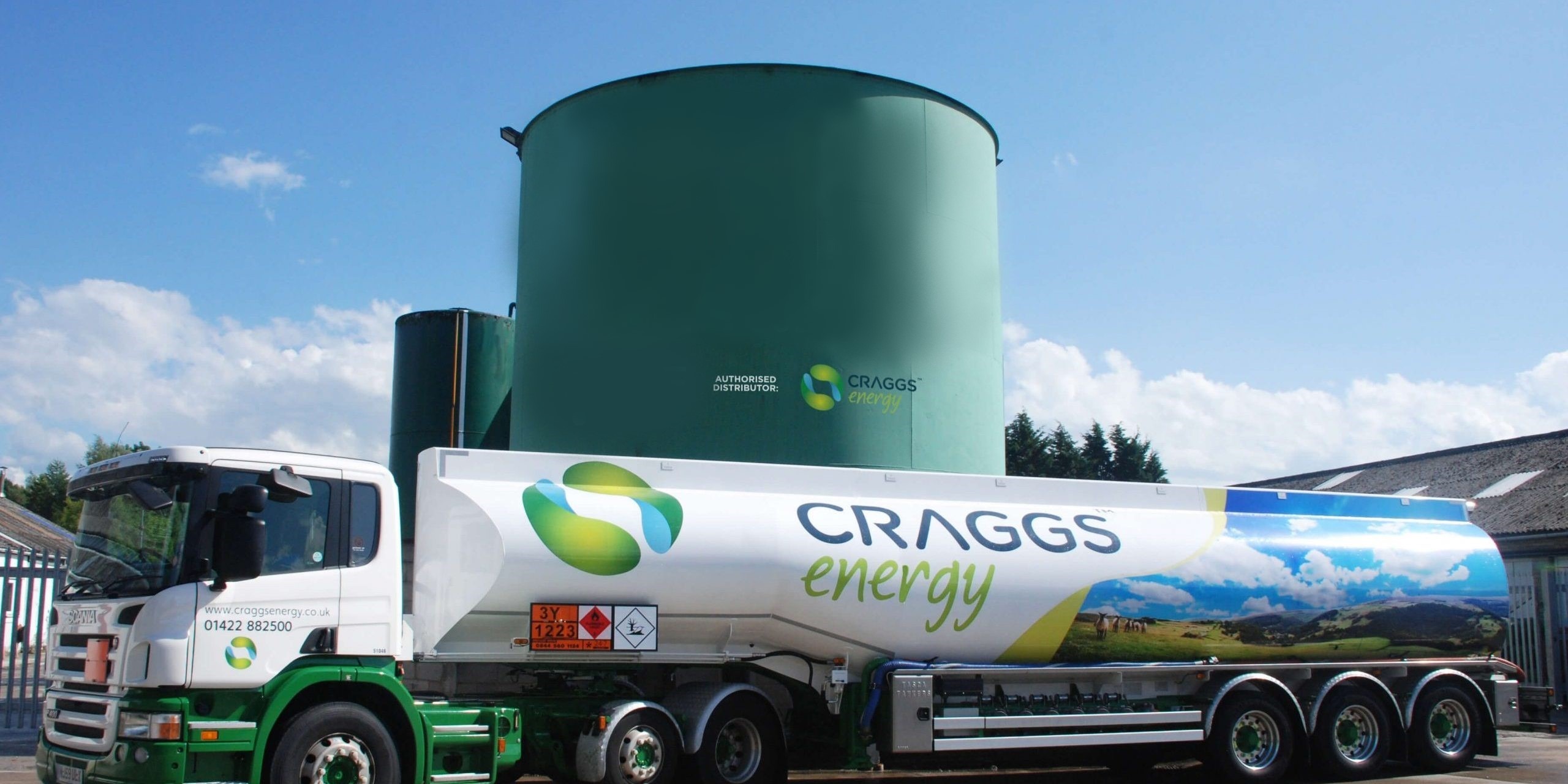 Ralph established a reputation for himself at his previous business, Townson Thornber Distributorship, for delivering exceptional customer service and ensuring all customers received deliveries on time. Many staff members who worked for Ralph before the business sold out were keen to come back and work for him at Craggs Energy.
They have recently become an employee-owned organisation. Directors of Craggs Energy and their sister company Moorland Fuels Ltd have transferred 100% of shares in the businesses to their teams by establishing an Employee Ownership Trust (EOT). As the first fuel distribution companies in the UK to have made this move, it is clear how much their employees are respected and valued. Craggs Energy Group have also partnered with RJ8 to offer free mental health and wellbeing support to their employees and their families. Employees receive unlimited access to counselling alongside access for financial, legal, and medical emergencies and mental health awareness training. They create a supportive environment and prioritise the wellbeing of employees, making them an excellent company to work for.
Craggs Energy have made a name for themselves as a significant player in the fuel industry. As they grow and expand, they continually challenge their systems and processes to ensure they remain at the forefront of the UK fuel industry and listen to the needs and challenges faced by customers.
Morgan King are proud to have partnered with Craggs Energy and we have a variety of roles available nationwide, including Telesales, Confined Space Operatives, and Pipefitters. The Craggs Energy Group have several businesses: Greenarc Energy, Greenarc Fuel Cards, Moorland Fuels, and LCM Environmental. Morgan King Industrial are hiring for roles at all companies which are located in Hebden Bridge, Burnley, and Devon, as well as nationwide.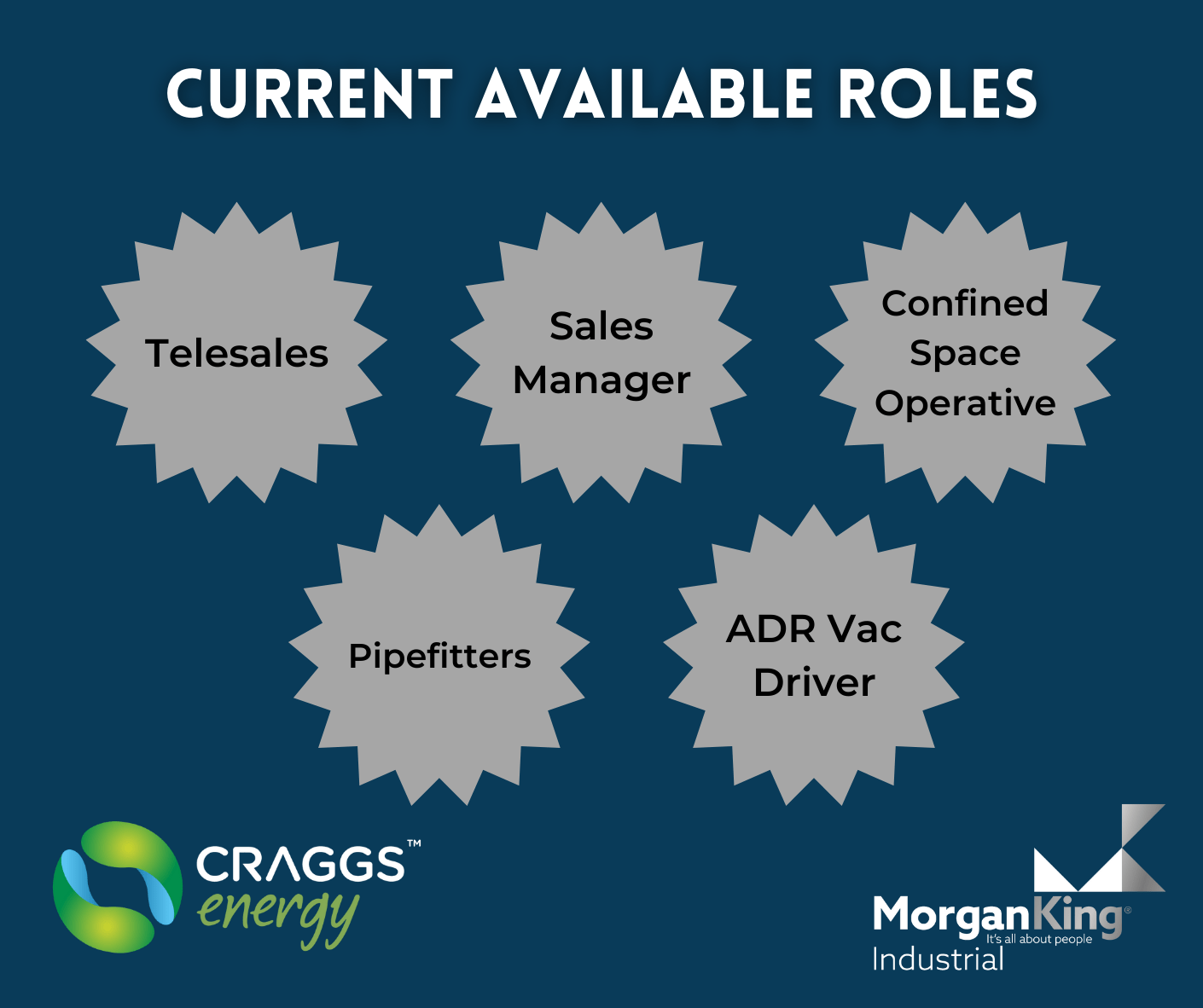 If you're interested in any of these roles, or want to know more, then get in touch with our Industrial team!